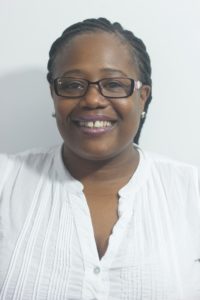 Personal Profile
Samantha Francis
Hi everyone, thought I would give a little information about myself and my background.
I'm a very proud single mum who has 5 children, my daughter being the eldest who attended Royal Central School of Speech & Drama, now working within the Teaching profession, 2 little girls in full time education. Twin boys one married working within the Management profession, the other graduated at South Bank University completed a foundation degree within Small Business Entrepreneurship. Sadly, suffered with Mental Health, who with my support has recovered this was an extremely difficult time for me and my children.  I was too scared to notify authorities I definitely did not want my son to be admitted into hospital, having to deal with this situation over the past few years made me think about how many other families and individuals have suffered or are suffering in the same situation and do not know how to cope and were to get the best support. This is how Find a Balance was created, to offer a bespoke service/support to individuals and families suffering with or have suffered with Mental Health issues.
I worked in the welfare to work sector for over 10 years.  Have extensive experience working with anyone aged between 18 to 60 to identify their barriers offer support, advocacy & guidance to get them into sustainable employment. This includes one to one support, liaising with external providers, meeting with my clients on a weekly basis to provide ongoing support etc.
My passion lies with working with young people/adults conducting group sessions, advising and supporting young people/adults, I love the idea of working with clients from the beginning to the end seeing a change for the better in their life.
I have worked with young people/adults from all walks of life. Many of them come from disadvantaged backgrounds and so need to be engaged with in a different type of approach. Many of these young people/adults are vulnerable, have low self-esteem and have trust issue, do not like liaising with authorities as they feel they cannot relate to them. I have learnt how to build authentic rapport with my clients and support them back into employment and into a more stable lifestyle.
I have helped them access many services beyond employment so I feel that this experience and these skills place me in a strong position to work with my target audience. My personal experience of supporting my son back to stable mental health was partly due to my understanding of working with vulnerable young people/adults. I have facilitated workshops for both clients and those that work with my clients. These sessions have helped the young people/adults with their own personal development as well as bridging the gap between the young person/adults needs and the best way for service providers to meet these needs through continuous feedback loops.